How to get more replies on a chatline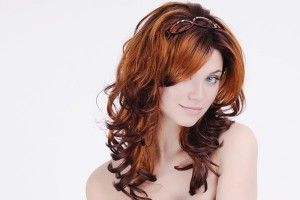 Your profile on a chatline is the best way for you to get more callers interested in you. Whether you are looking for a weekend fling, long term relationship or just friendly conversation , your chatline profile gives listeners a sense of who you are what you are about. Use these great profile tips to help you get even more replies on chat lines. Try the hottest North American chatline for free!
Try the busiest Free Trial Chat Line numbers in US and Canada
If you are viewing this site on a mobile device, tap any of the the free trial phone numbers to dial in
1-888-298-5533
1-877-242-8815
1-866-938-5282
The Tone of your Voice
Women and men, both respond better to a clear, friendly, upbeat tone of voice. Meeting new people is fun. And phone chat makes it easier. Remember to maintain an even tone of voice and let your personality come through. Control your rate of speech and speak a little louder to ensure your greeting is clear. There are tons of women and men looking for the same thing as you. Don't hesitate to re-record your greeting till your happy with it.
Open with a Twist
It is best to start with an interesting introduction. Grab the listens attention in the first few seconds. Try using short, powerful snapshots that reveal something unique about you. Let the ladies learn about you just enough to really want to get to know you.
Know Who Want to Attract
Callers on chatlines listen to tons of profiles. Women, men and couples on phone chat are looking to meet new like-minded people. Knowing what you are looking for is the best way to find the right person for you. Your profile will be different if you are looking for romance, flirty chat,m fun date, a wild fling or an intimate encounter. Know what you want and speak to the person you want to attract.
Listen to your recording before accepting it.
Call and chat with new singles! Get started with your Free Trial.
Free Trial Chat Lines – Phone Chat Profile Tips
Adult Phone Chat Line provides: Free Profiles, Free Audio Greetings, Free Voice Mailbox, Listen to Thousands of Local Singles, Live Chat Room, Live 1-to-1 Chat, Talk Live with Sexy Adult Singles, Discretion, Anonymity, Privacy, 24/7 Customer Service.
LiveChatLounge Bringing you tips, updates and special offers. Phone chat, party lines, telephone personals and dating services.