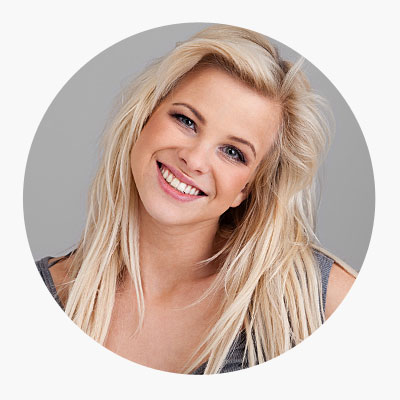 Flirting Tips for Shy Women on Free Phone Chatlines
Ladies, are you making the most of your adult phone chat experience? If you're a little shy and have never called a chatline before, remember phone chat is one of the safest and simple ways to really get to know genuine guys. Adult chatlines are private and confidential. You are always in control. You decide what you want to share with the other person! And last but not least, most chatlines in US and Canada are always free for women. All you have to do is call! Try flirting and chatting with fun singles on a phone dating or adult chatline service in a few simple steps!
Follow these phone chat tips to get started flirting on a chatline.
Chat with new guys everyday.

Don't limit your efforts to people you fancy. Sometimes, it's more exciting to connect with people at random. It's a great way to improve your flirting skills.

Listen to the person on the other end.

Really listen to what that hottie at the other end is saying. Just like successful flirting is all in the eyes; on a chatline listening carefully will enhance your flirt game.
Try the newest chatline numbers for free tonight!
Flirt with new singles nearby on Adult Phone Chat
Naughty Chat on the Night Exchange
Try Free – Tap to Call

Flirty Adult Chat on Quest
Try Free – Tap to Call

DISCOVER NEW PEOPLE
Get started flirting on adult chatlines
Call in, record your voice dating profile and you'll be talking with tons of great guys in minutes! It really is a simple and secure way to meet genuine men looking for love, new friends, a weekend romance, casual conversation or even hot phone sex! Phone chat is private, confidential and you are in control. Chat and connect with new fun and exciting people tonight!
More tips on how to flirt better on adult phone chatlines.
Use all the conversation starters you have at your disposal.

Don't be afraid to use props to embrace a friendly conversation. Whether itès talking about dogs, hats or your latest TV crush, natural conversation starters are the fastest way to get comfortable with each other..

Smile at compliments.

Try not to argue with compliments. If a man admires your voice or compliments your laugh resist the urge to shy away. Smile and respond to it in your next private voice message or live chat. A smile can be heard and on a chatline your sexy voice is all you need to get his interest.

Playful teasing creates attraction.

When you're chatting and getting to know that hot guy, it's usually best to avoid the impulse to tell sad stories, however entertaining and witty. Aim for a playful, light-hearted, spontaneous conversation. Needless to say, never mention exes.
Call the top adult Phone Chatlines daily and discover new people nearby!
Whatever you are in the mood for, you can find it on a singles chatline in North America. It's private, confidential and fast! Call the best adult phone chat lines and join the fun!
FREE ADULT PHONE CHATLINES
Adult Phone Chat Line provides: Free Profiles, Free Audio Greetings, Free Voice Mailbox, Listen to Thousands of Local Singles, Live Chat Room, Live 1-to-1 Chat, Talk Live with Sexy Adult Singles, Discretion, Anonymity, Privacy, 24/7 Customer Service.
LiveChatLounge Bringing you tips, updates and special offers. Phone chat, party lines, telephone personals and dating services.