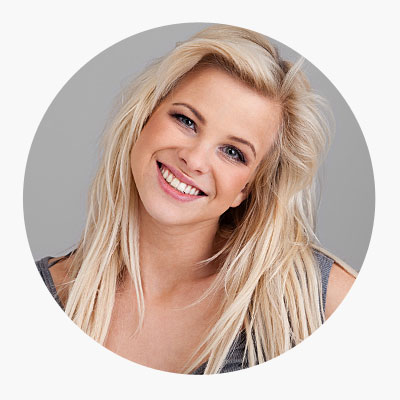 Talk to Anyone on the chatline and more.
Sometimes breaking the ice on a first date can be tough, especially if you are naturally shy.
"I find first dates horrible," says Bob, a fortysomething Seattle native. "I was married for 15 years and now I'm single I find talking to the opposite sex nerve-wracking. I get sweaty palms, the whole deal."
Luckily for the likes of Bob, you can learn to improve your oral and aural appeal. Confidence expert Leil Lowndes, author of many books including How to Talk to Anyone, Goodbye to Shy and How to Make Anyone Fall in Love with You, shares her tips for saying the right things and coming across great on a first date.
Drop the Lines
Unfortunately, there is no sure-fire winning opening line that will guarantee that you charm the pants off your date the second you open your mouth. Making a good impression is a tad more complicated than that and is dependent on the situation as well as the person you are talking to, says Lowndes. That said, there are certain types of ice-breaking questions that work very well.
Lowndes' favorite question to ask a new person is, "What is your average day like?" This is an interesting, thought-provoking question that shows you are interested and is fun to answer, because most people like talking about themselves. Another good one, if the person you are meeting is from somewhere else originally is, "What brought you to the city?" Answers to both of these questions should deliver enough information to fuel further conversation.
Getting gender-specific, Lowndes suggests that men ask their dates questions about themselves and how they feel about things. "Ask why questions, not what questions. Women however should never ask their dates anything about feelings, as this doesn't work well on guys," she says.
Take Your Shy and Shove It
"The first thing you need to realize when you are nervous about talking to your date is that they are probably just as shy as you are," says Lowndes, "The trick is to think confidently, because if your thinking is that you are shy then your body just folds up." You need to keep good posture, display open body language (no arms folded etc.) lean in towards your date, and make sure you look your date in the eyes (as shy people often have difficulty making eye contact.) These things may sound obvious, but they are things that too many of us forget when dating and may often require practice until they happen naturally.
Lowndes advises that guys nod while their date is talking to them, as it shows that they are listening and absorbing what is being said (this takes effort as men usually only nod when they agree with something, while women nod more naturally in conversation to show that they are paying attention.) For women, Lowndes advises touching their date, though very gently. "A wonderful trick is to touch the man's shoulder or pick an imaginary piece of lint off their shirt," says Lowndes. "This creates more of a connection."
Self-Examination
If you are worried that you come across as not very interesting, take some time to figure out why. "Energy level has a lot to do with whether or not people find us interesting to talk to," says Lowndes. "If you inject energy into your voice, anything you talk about will come across as interesting, but using one flat tone will make you sound dull. Try taping yourself in conversation then playing it back to find out how other people hear you." Practice speaking more energetically and you'll automatically become more interesting.
The same goes with gestures, as these really add to conversation. While you don't want to be practicing semaphore or throwing gang signs as you try to win your date over, making bigger gestures will add sparkle to your conversation. Lowndes advises watching people at parties who do this well, then trying to incorporate their gesture styling in to your own interactions.
Enlist your friends to help you enrich your conversational style. Hold a group critique of where you think you could all improve, then remind each other when you slip up and do things you shouldn't, such as slouch or use sloppy slang. You'll want to point these things out discretely though or else you risk bruising egos.
Become More Interesting
Lowndes says that it doesn't take much to become more interesting to the opposite sex. This may involve learning about things you are not necessarily yourself — or don't yet know that you are interested in. She advises that guys pick up Psychology Today magazine to read up on touchy-feely subjects that will make good conversation starters (reading fluffy women's magazines won't do this!) and women should try to learn about sports or other typically male things. "Any woman that can talk about sports is in like Flynn," Lowndes says.
(Before you start sending letters we KNOW these are generalizations, OK? They're also quite often truths. Now we're gonna go talk about our feelings and maybe eat a cheese sandwich — EDs)
Don't Even Go There
There are definite conversation no-go zones if you are trying to connect with someone for the first time. "Just don't talk to guys about their feelings," says Lowndes, "and guys should avoid talking about other dates or making any kind of sexual innuendoes or jokes. Men often say things about their sexual preferences on a first date and most women find that really off-putting."