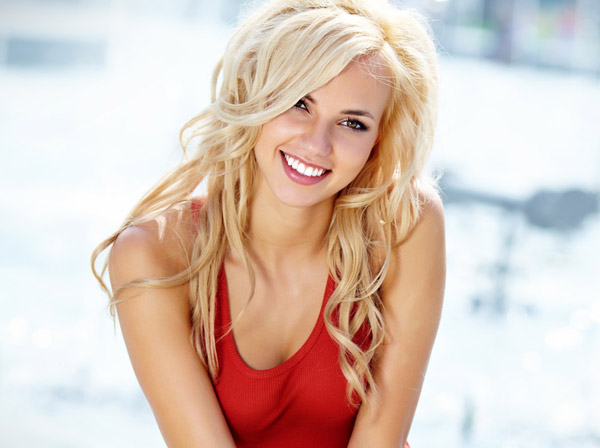 Get the date you want. Avoid these dating mistakes
You're browsing through different profiles when you see her. She's gorgeous, and her profile reads like it's tailor made for you. You're convinced it's time to make your move. But before you can do anything, you need to sign up on the site. Now you can send her a wink or email, but before you hit send, take a second to think about the object of your affection. Ideally, she'll get back in touch. But what if her in box is already flooded with notes from would-be dates? How can you make sure you capture her attention? We've made our list and checked it twice.
Here are your top five ways to avoid critical dating mistakes and get your perfect match.
Five words or less
If you're sending an email, make sure the subject line will make her look twice. Too often, guys opt for the generic "hi" subject line. Do you have any idea how many other guys open with this flat line? Stand out from the crowd—create a subject line that asks her a question. Better yet, tie the subject line in with something from her profile. Half the battle is getting her to open the message.
Make it memorable
Okay, you got over the first hurdle. She's opened the message, and it's so boring that instead of getting closer to yes, you're getting a yawn. Some guys, and we're not saying this is you, send out the exact same message to every girl. Honey, in this case one size definitely doesn't fit all. Customize your message. Comment on her picture (save the sexual innuendo for later unless you're after an intimate connection) or let her know you have something in common.
Picture it now
Congrats, she's read your email and is en route to check out your profile. Too bad you haven't posted a picture. This is a sure fire way to limit your chances of meeting Ms. Right. Let's hit rewind: what attracted you (at least partially) to this femme fatale? Just a guess, but I bet her picture had something to do with it. So, why would you think she'd feel any different? Give her the chance to check you out; if she likes what she sees you may be that much closer to scoring a date.
Early bird catches the worm
How do you handle it when you're Ms. Right takes things into her own hands? In other words, she contacts you. Do you play it cool and wait a few days to respond to her message? That may not be the best move. If you're not on the ball, you just may miss the play altogether. Show her you're not like the other guys out there. Reply to her message ASAP. Let her know you're interested in something more than playing games. She'll thank you for it.
Too much, too soon
Wow, she's like putty in your hands. Or so you think. Don't blow your chances by asking for her phone number, email address, home address or anything else remotely personal. Hang out on the site and exchange a few emails or ask for an instant messenger date. Get to know her a bit better and take your cues from her about next steps. In this case, patience is definitely a virtue.
Find your Perfect Match Now – Try Phone Dating
Tons of singles in US and Canada meet, chat and flirt everyday. Try it Free
Call in and join the fun!
Be as naughty as you want to Be
Try Free – Tap to Call

Find a Fun, Flirty Date
Try Free – Tap to Call

Adult Phone Chat Line provides: Free Profiles, Free Audio Greetings, Free Voice Mailbox, Listen to Thousands of Local Singles, Live Chat Room, Live 1-to-1 Chat, Talk Live with Sexy Adult Singles, Discretion, Anonymity, Privacy, 24/7 Customer Service.
LiveChatLounge Bringing you tips, updates and special offers. Phone chat, party lines, telephone personals and dating services.